Source: Syfy
schedulebot
[
NOTE: Syfy schedule subject to change(s)
]
FANTASY MOVIE MARATHON - SYFY: SCHEDULE SUNDAY, SEPTEMBER 9, 2012
10:30 AM
Treasure Island, Part One
Heed the classic pirate tale of reckless buccaneers, buried fortunes, friendships forged in peril, and a coming of age on the high seas. A young man finds a treasure map in this adaptation of the Robert Louis Stevenson classic.
Young Jim Hawkins (
Toby Regbo
) is the only one who can successfully get a schooner to a legendary Island known for buried treasure. But aboard the ship is a mysterious cook named John Silver (Emmy winner
Eddie Izzard
,
The Riches
), whose true motivation on the journey challenges Jim's trust in the entire crew. This is an exciting and atmospheric new take on the definitive pirate action adventure of reckless buccaneers, buried fortunes and a friendship forged in peril on the high seas.
Cast includes Eddie Izzard, Toby Regbo, Rupert Penry-Jones, Daniel Mays, Philip Glenister, Donald Sutherland, Elijah Wood, Shirley Henderson, Nina Sosanya, Geoff Bell and Shaun Parkes.
12:30 PM
Treasure Island, Part Two
The quest ends.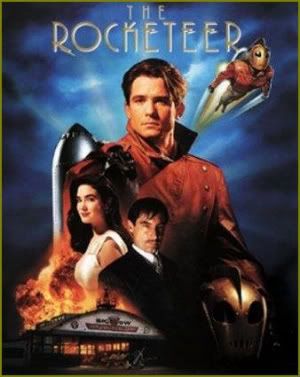 02:30 PM
The Rocketeer
In 1938 Los Angeles, a pilot (
Bill Campbell
) finds a rocket-pack that enables him to fly.
Cast includes Bill Campbell, Jennifer Connelly, Alan Arkin, Jon Polito, Timothy Dalton, Paul Sorvino, William Sanderson, Margo Martindale, Melora Hardin, Terry O'Quinn, Ed Lauter and James Handy.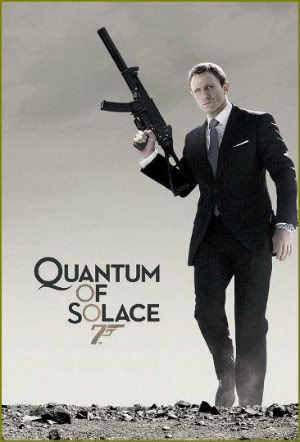 05:00 PM
Quantum Of Solace
James Bond (
Daniel Craig
) seeks to avenge betrayal by a loved one while trying to stop a renegade environmentalist from monopolizing the "world's most precious [natural] resource."
Judi Dench
returns as M, and
Jeffrey Wright
is again on board as CIA operative Felix Leiter.
Cast includes Daniel Craig, Olga Kurylenko, Mathieu Amalric, Judi Dench, Giancarlo Giannini, Gemma Arterton, Jeffrey Wright, David Harbour, Jesper Christensen, Anatole Taubman, Rory Kinnear, Tim Pigott-Smith, and briefly,
Castle's
Stana Katic.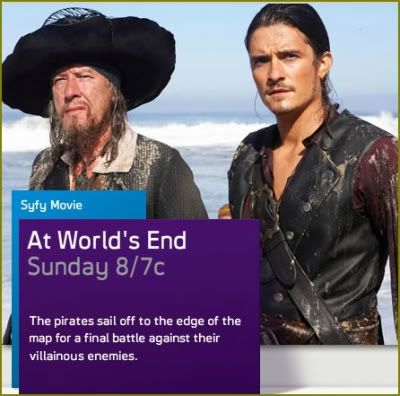 07:30 PM
Pirates Of The Caribbean: At World's End
Third entry in the adventure saga sends a resurrected buccaneer (
Geoffrey Rush
), a feisty heroine (
Keira Knightley
) and her swashbuckling swain (
Orlando Bloom
) on a voyage to rescue Capt. Jack Sparrow (
Johnny Depp
) from Davy Jones' locker.
Cast includes Johnny Depp, Geoffrey Rush, Orlando Bloom, Keira Knightley, Jack Davenport, Bill Nighy, Jonathan Pryce and
Once Upon a Time's
Lee Arenberg.
11:00 PM
Morlocks
A scientist's time-traveling device sends people into the future, where they come into contact with lethal humanoid monsters that figure out how to travel back to the present.
Cast includes
Stargate Atlantis'
David Hewlett and Robert Picardo; Christina Cole, Hamish Clark, Shelly Varod, Jim Fyfe, Ray Fearon, Iain McKee, Marem Hassler and Daniel Caltagirone.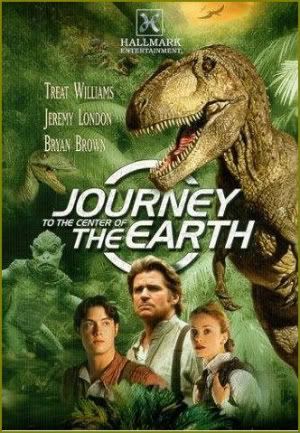 01:00 AM
Journey To The Center Of The Earth
Researchers become trapped under Earth's surface amid hungry, prehistoric monsters, and it's up to a team of drilling experts to save them.
Cast includes Treat Williams, Jeremy London, Tushka Bergen, Hugh Keays-Byrne, Bryan Brown, Tessa Wells, Petra Yared, Sarah Chadwick and Peter Kaa.
03:00 AM
The Immortal Voyage Of Captain Drake
Two rival sea captains embark on quests to exotic lands after they meet a mysterious sultan.
Cast includes
Highlander's
Adrian Paul, Temuera Morrison, Wes Ramsey, Daniel Kash, Sofia Pernas and Nick Harvey.