Source:
SciFi and TV Talk
[follow link for complete interview]

SCIFI AND TV TALK: Follow The Leader - Interview with Continuum's Tony Amendola
By
Steve Eramo
06/09/2012
"Twenty years ago when the corporations bailed out our failed governments, they sold it to us as salvation. Now we see that we have paid for that rescue with our freedoms. We have awakened to the truth. We have become slaves to the corporate congress. Today all that changes. Let the word go forth from this time and place, to friend and foe alike, that we have passed the torch to a new generation unwilling to permit the undoing of human rights and dignities. And let every corporation know, whether it wishes us well or ill, that we shall pay any price in order to assure the survival and success of liberty."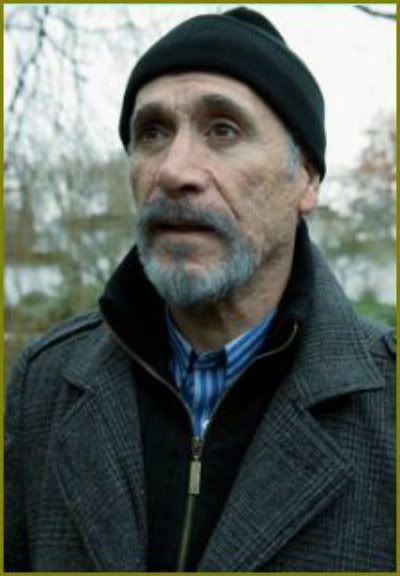 These are the words spoken by Edouard Kagame in the opening teaser of
A Stitch in Time
, the first episode of the hit Canadian Sci-Fi/Police Drama
Continuum
. No sooner does he finish making this announcement to the outside world, when a CPS (City Protective Services) team, led by Officer Kiera Cameron, bursts into his office to arrest him. They may have their man, but are still too late in one regard. Kagame's words have lit the proverbial blue touch paper and sparked off a revolt against corporate control in 2077. For veteran stage and screen actor
Tony Amendola
, taking on the Kagame role was a true gift in more ways than one.
"
When the script for this project first came across my desk I thought, 'How wonderful
,'" recalls
Amendola
. "
It was a sort of an interesting road back to Vancouver, a place I love, and the opportunity to work with Jon Cassar, who directed the first two episodes of Continuum. So I had the initial audition, and then a couple of weeks later I had a second one. The [casting] process extended into the holiday season and, in fact, I heard that I got the job two days before Christmas [2011]. My agent called and said, 'Merry Christmas.' I said to him, 'Merry Christmas to you too, Greg,' and he said again, 'No, no, no, Merry Christmas.' It then dawned on me what he was talking about...
"
Continuum
airs Sunday at 9/8C on Showcase in Canada. Cast includes Rachel Nichols, Victor Webster, Erik Knudsen, Stephen Lobo, Richard Harmon, Tony Amendola, Brian Markinson and Stargate Universe's Jennifer Spence.