Source: TCM
schedulebot
[
NOTE: TCM schedule subject to change(s)
]
CLASSIC HORROR MOVIE MARATHON - TCM: SCHEDULE FRIDAY, JUNE 15, 2012
TCM PRIMETIME - WHAT'S ON TONIGHT: DIRECTED BY HONDA INOSHIRO
8:00 PM
Gojira
(1954)
One of the longest-running series in film history began with
Ishiro Honda's
grim, black-and-white allegory for the devastation wrought on Japan by the atomic bomb. As his visual metaphor,
Honda
uses a 400-foot-tall mutant dinosaur called
Gojira
, awakened from the depths of the sea as a rampaging nuclear nightmare, complete with glowing dorsal fins and fiery, radioactive breath. Crushing ships, villages, and buildings in his wake,
Gojira
marches toward Tokyo, bringing all of the country's worst nightmares back until an evil more terrible bomb -- capable of sucking all the oxygen from the sea -- returns the monster to its watery grave. The original film is chilling, despite some rather unconvincing man-in-a-suit special effects.
Cast includes Fuyuki Murakami, Momoko Kochi and Takashi Shimura.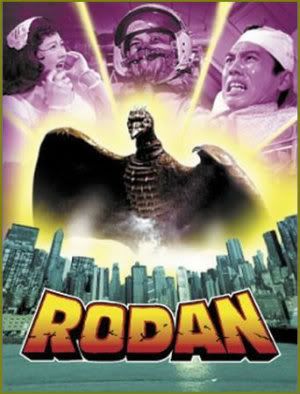 9:45 PM
Rodan
(1957)
A humungous flying reptile is hatched in a coal mine, eats a swarm of oversized dragonflies, and wreaks havoc on the unsuspecting citizens of Japan. Miners uncover the nest of a giant pterodactyl. Colossal pterodactyl hatches in mine, later goes on destructive rampage in Tokyo. Colorful comic book stuff, all too typical of Toho Studios' monster formula.
Cast includes Kenji Sawara, Yumi Shirakawa, Akihiko Hirata, Akio Kobori.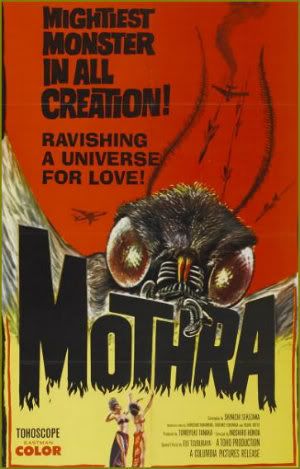 11:15 PM
Mothra
(1962)
It's a giant moth threatening creation. After Godzilla kills a legendary giant moth, its offspring set out for revenge.
Cast includes Franky Sakai, Hiroshi Koizumi, Kyoko Kagawa
1:00 AM
The H-Man
(1958)
Victims of bomb tests are transformed into beings that live on humans. Nuclear tests create a radioactive man who can turn people into slime.
Cast includes Yumi Shirakawa, Kenji Sahara, Akihiko Hirata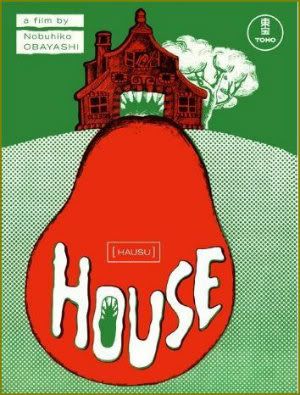 2:30 AM
Hausu
(1977)
Seven Japanese schoolgirls disappear while staying at a spooky mansion in this stylized and surreal horror yarn. A schoolgirl spends her summer vacation in a haunted house.
Cast includes Kimiko Ikegami, Eriko Tanaka, Kumiko Ohba