Source:
MSN TV
[follow link for complete column]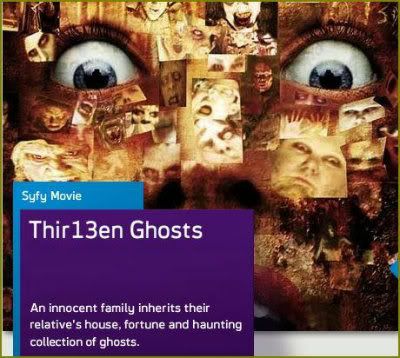 MSN TV: TONIGHT'S PICKS SUNDAY, MAY 6, 2012
...
Thir13en Ghosts
7:00 PM, SYFY
Thirteen proves to be a very unlucky number for quality actors -- including
Tony Shalhoub
,
F. Murray Abraham
,
Embeth Davidtz
and
Matthew Lillard
-- in this relentlessly loud and crass remake of
William Castle's
hilariously cheap 1960 chiller about a group trapped in a house with vengeful spirits. "
We are in the middle of a machine designed by the devil and powered by the dead
," a psychic gasps. Hey, lady, what do you think "fixer-upper" means, anyway?