Source: Syfy
schedulebot
HORROR MOVIE MARATHON - SYFY: SCHEDULE FRIDAY, MAY 18, 2012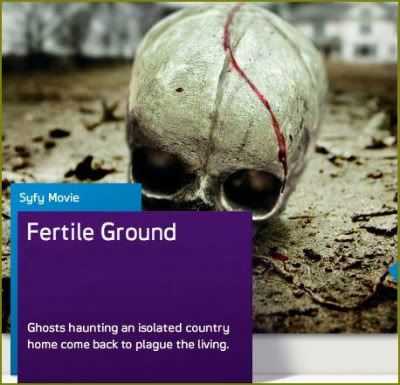 08:00 AM
Fertile Ground
Expectant couple Emily (
Leisha Hailey
) and Nate Weaver move to a secluded home in New Hampshire and are haunted by a malevolent entity that takes possession of Nate and threatens to destroy their family.
Cast includes Gale Harold, Leisha Hailey, Chelcie Ross and Jami Bassman.
10:00 AM
Dark Water
Moody ghost story about a divorced woman (
Jennifer Connelly
) and her daughter (
Ariel Gade
) who move into a creepy apartment building off New York City's East River.
Cast includes Jennifer Connelly, John C. Reilly, Tim Roth, Dougray Scott, Pete Postlethwaite, Camryn Manheim and Ariel Gade.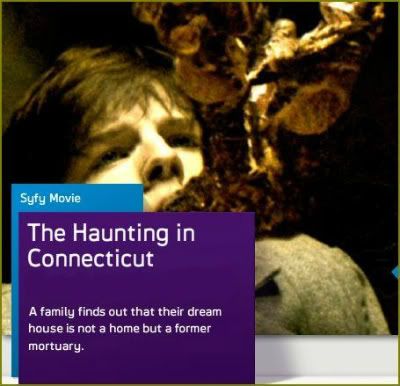 12:00 PM
The Haunting In Connecticut
When a family moves into a converted funeral home and falls under supernatural attack, desperate mother Sarah (
Virginia Madsen
) struggles to free her family from the grip of evil. Sarah and Peter Campbell have just moved to Connecticut with their young son Matt. When a malevolent otherworldly force begins to take control of the family, an enigmatic priest intervenes.
Cast includes Virginia Madsen, Kyle Gallner, Elias Koteas, Ty Wood, Martin Donovan, Sophi Knight, Amanda Crew, Erik J. Berg and John Bluethner.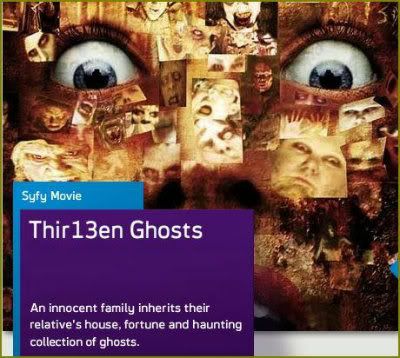 02:00 PM
Thir13en Ghosts
Remake of
William Castle's
1960 horror film about family members who have inherited a house, complete with trapped ghosts that are dying to get out.
Cast includes Tony Shalhoub, Embeth Davidtz, Matthew Lillard, Shannon Elizabeth, Alec Roberts, JR Bourne, Rah Digga and F. Murray Abraham.
04:00 PM
Grindhouse: Planet Terror
A go-go dancer and her ex lead a ragtag group fighting for survival after a bio-weapon mishap creates an army of zombies.
Robert Rodriguez
wrote and directed this gory homage to exploitation flicks.
Cast includes Rose McGowan, Freddy Rodríguez, Josh Brolin, Marley Shelton, Jeff Fahey, Michael Biehn, Bruce Willis, Naveen Andrews and Danny Trejo.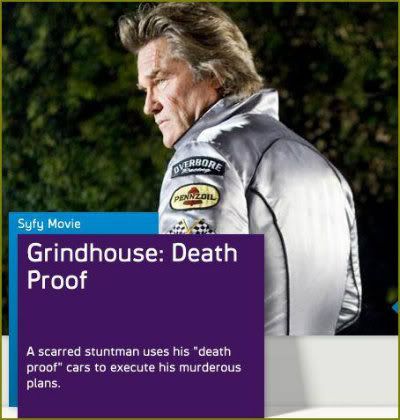 06:00 PM
Grindhouse: Death Proof
Two separate sets of voluptuous women are stalked at different times by a scarred stuntman who uses his "death proof" cars to execute his murderous plans.
Cast includes Kurt Russell, Zoe Bell, Rosario Dawson, Vanessa Ferlito, Sydney Tamiia Poitier, Tracie Thoms, Rose McGowan, Jordan Ladd, Mary Elizabeth Winstead and Quentin Tarantino.