Source:
MSN TV
[follow link for complete column]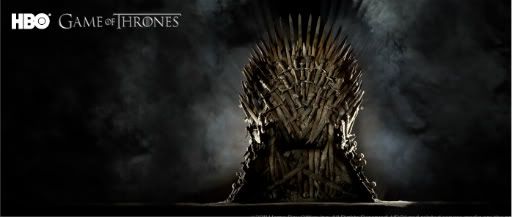 MSN TV: TONIGHT'S PICKS SUNDAY, APRIL 1, 2012
...
Game of Thrones
9:00 PM, HBOE
The smash adaptation of
George R.R. Martin's
epic fantasy returns for a second season. War rages all over Westeros, as the Starks and the Lannisters battle for the Iron Throne, and Stannis Baratheon (
Stephen Dillane
) plots an invasion to avenge the murder of his brother, King Robert. Meanwhile, Daenerys Targaryen (
Emilia Clarke
) assembles an army of her own, including her three new dragon hatchlings, in the season premiere, "
The North Remembers
."