Source:
Playboy
[follow link for complete interview]

PLAYBOY: Femme on Fire: Meaghan Rath
Hailing from Montreal, Quebec our latest woman to watch is one of television's fastest rising stars. Featured predominantly on Canadian television for most of the last decade, our new Femme on Fire has spent the last two seasons possessing souls as the sexy ghost on SyFy's adaptation of the hit BBC series
Being Human
.
Taking a break from her house-haunting duties alongside a Werewolf and a Vampire,
Meaghan Rath
chats with us about dealing with fans, overcoming her first sex scene, and the most terrifying creature on earth...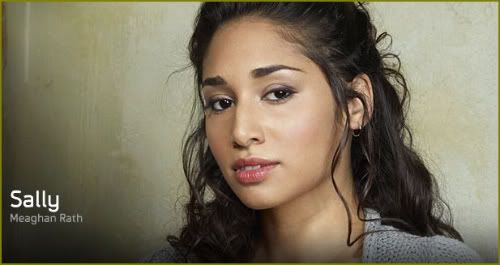 ...
Playboy.com: What was your favorite on-set experience? Anything embarrassing you want to reveal?
Rath
: "
Embarrassing stuff happens to me every day! My favorite experiences are just hanging out with the guys. They are my closest friends.
"
Playboy.com: Was it awkward doing a sex scene on screen for the first time?
Rath
: "
I had never done any nude scenes before, I was super nervous. I was shaking, I don't know why! I had known these people for a really long time; I mean, I didn't know the guy at all! [laughs] you kind of break the ice and do one take and it's actually quite liberating and I liked it—enjoyed it...
"
Being Human airs Monday at 9/8C on Syfy.