Source: Blog Talk Radio's
WHR You Decide
STARGATE UNIVERSE - WHR YOU DECIDE: PETER KELAMIS AUDIO INTERVIEW
We are pleased to announce superb actor
Mr. Peter Kelamis
as our first in a series of special guest celebrity hosts!
Mr. Kelamis
is a fantastic stand-up comedian well known to science fiction and movie fans! His career includes
The X-Files
,
Andromeda
,
The Twilight Zone
,
Stargate SG-1
,
Dead Like Me
,
Smallville
,
Riese Series
,
The Killing
,
Stargate Universe
, and most recently in the Golden Globe nominated
50/50
movie and the hit Syfy show
Eureka
!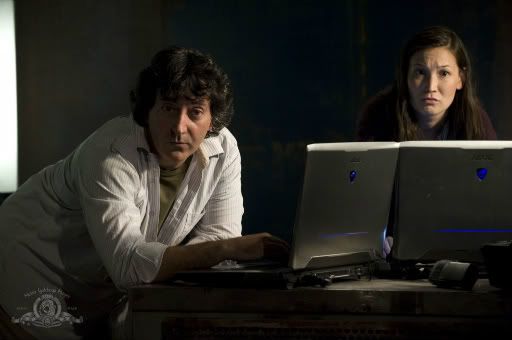 Peter Kelamis (Adam Brody) and Jennifer Spence (Lisa Park) from Stargate Universe 'Hope' courtesy of MGM Stargate.