Source: Syfy
schedulebot
HORROR MOVIE MARATHON - SYFY: SCHEDULE - MONDAY, FEBRUARY 6, 2012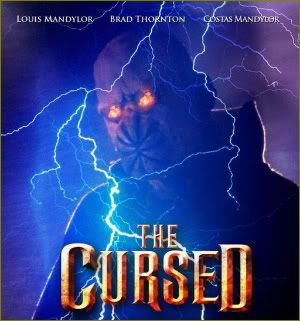 08:00 AM
The Cursed
While conducting research for a book, a writer awakens a malevolent creature in a Tennessee town with a dark past. Directed by
Joel Bender
.
Cast includes Louis Mandylor, Brad Thornton, Costas Mandylor, Francesca Cecil, James Marshall and Tom Wright.
10:00 AM
Halloween: The Curse Of Michael Myers
The Shape returns to a small town for another night of deadly tricks.
Cast includes Donald Pleasence, Paul Rudd, Marianne Hagan, Mitch Ryan, Kim Darby, Bradford English, Keith Bogart and Mariah O'Brien.
12:00 PM
Boogeyman 2
Patients in a psychiatric hospital are terrorized by a creature of the dark.
Cast includes Danielle Savre, Matt Cohen, Christine Griffith, Michael Graziadei, Mae Whitman, Renée O'Connor and Tobin Bell.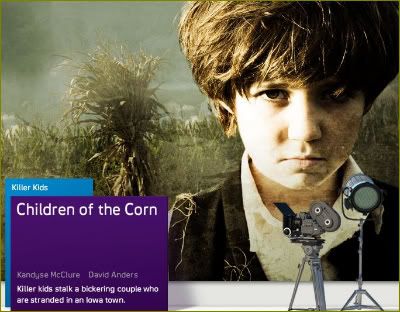 02:00 PM
Children Of The Corn
A couple (
David Anders, Kandyse McClure
) try to save their marriage with a road trip, which gets derailed when they find a strange rural town ruled by fanatically religious children. Based on the
Stephen King
short story.
Cast includes David Anders, Kandyse McClure, Daniel Newman, Preston Bailey and Robert Gerdisch.
04:00 PM
The Messengers
Semi-creepy chiller about ghosts haunting a teen (
Kristen Stewart
) who has moved from Chicago to rural North Dakota with her family.
Cast includes Kristen Stewart, Dylan McDermott, Penelope Ann Miller, John Corbett, Evan Turner, William B. Davis and Jodelle Ferland.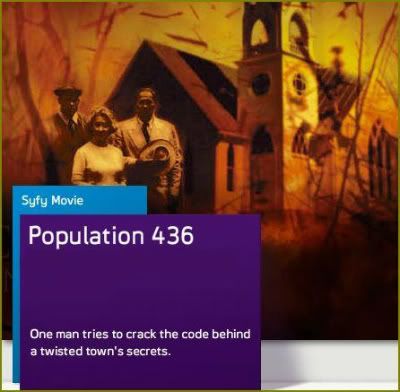 06:00 PM
Population 436
"
Twilight Zone
"-style story about a census taker (
Jeremy Sisto
) investigating why the population of an idyllic town has stayed the same for more than 100 years.
Cast includes Leigh Enns, Susan Kelso, Rick Skene, Fred Durst, David Fox, Peter Jordan, Charlotte Sullivan, Jeremy Sisto and Peter Outerbridge.