Source:
Yahoo! TV
[follow link for complete column]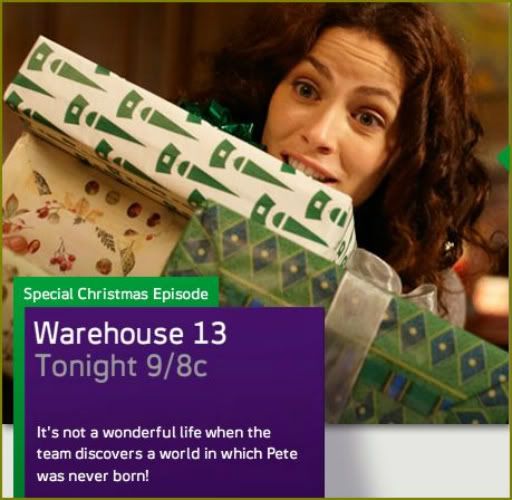 Yahoo! TV: Tuesday's Picks: What to Watch Tuesday, December 6, 2011
A list of can't-miss hot shows, undiscovered gems and fan favorites
...
Warehouse 13
Tuesday at 9pm on Syfy
Deck the halls with wacky artifacts: Syfy's hit drama returns tonight for a special holiday-themed installment. When Pete accidentally touches an artifact in the warehouse, he's transported to an alternate reality in which he never existed, "It's a Wonderful Life"-style. Now he has to assemble the warehouse team and figure out how to make things right.