Source:
Three If By Space
[follow link for complete interview]
THREE IF BY SPACE: Interview with Landon Liboiron - What its like for a teenager in Terra Nova
05 December 2011
by
Robert Prentice
As
Terra Nova
nears the finale for season 1, we look at what its like for a teenager in
Terra Nova
through the eyes on Josh Shannon played by
Landon Liboiron
.
Landon isn't new to television.
Landon Liboiron
has worked extensively on Canadian productions, most recently as a series regular on the popular teen drama "
Degrassi: The Next Generation
." His additional television credits include "
Wild Roses
," "
Flashpoint
," "
Don't Cry Now
," "
Crossroads: A Story of Forgiveness
," "
The Dark Room
" and "
Mayerthorpe
," for which he won an AMPIA Award for Best Alberta Actor. Stateside, he most recently appeared in a recurring role on the drama "
Life Unexpected.
."
We had a chance to ask Landon some questions about his character and the show...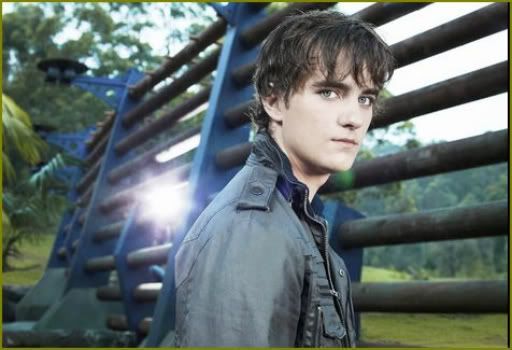 ...
Q: Tell us a little bit about your character Josh Shannon and the situation that lead your character to Terra Nova.
Landon Liboiron
: "
Josh Shannon is the life and blood of an adolescence teenager in season 1. He's angry in his own skin because he figures the world is treating him harshly. That being said he is also a very vulnerable, confused kid and when his mother's job at being a doctor is what allows their family to go to Terra Nova, his only comfort in a dark world is suddenly uprooted...
"
Terra Nova two-hour season one finales airs Monday, December 19, 2011 at 8/7C on FOX.