Source: Syfy
schedulebot

31 DAYS OF HALLOWEEN - SYFY: SAW MOVIE MARATHON SUNDAY, OCTOBER 9, 2011
10:30 AM
See No Evil
A group of juvenile delinquents are assigned the task to clean up an abandoned hotel, but a recluse psychopath, who was once shot in the head and left for dead by a local police officer, lurks in the darkness of its hallways plotting his revenge.
Cast includes Glenn Jacobs, Christina Vidal, Michael J. Pagan, Samantha Noble, Steven Vidler and Cecily Polson.
12:30 PM
Saw II
Dull-edged sequel to the 2004 hit picks up with the sadistic serial killer once again putting his victims in horrific life-or-death situations.
Cast includes Tobin Bell, Shawnee Smith, Donnie Wahlberg, Erik Knudsen, Franky G, Glenn Plummer, Emmanuelle Vaugier and Dina Meyer.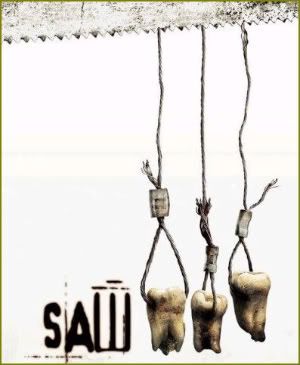 02:30 PM
Saw III
Jigsaw kidnaps a doctor to keep him alive while he watches his new apprentice put an unlucky citizen through a brutal test.
Cast includes Tobin Bell, Shawnee Smith, Angus Macfadyen, Costas Mandylor,
Blue Blood's
Donnie Wahlberg, Dina Meyer, Leigh Whannell and Mpho Koaho.
05:00 PM
Saw IV
Jigsaw may be dead, but
Tobin Bell
is mysteriously back in this fourth installment in the popular Saw series in this sequel that exlpores the killer's origins.
Cast includes Tobin Bell, Costas Mandylor, Scott Patterson, Betsy Russell, Lyriq Bent,
Stargate Universe's
Louis Ferreira,
Blue Blood's
Donnie Wahlberg, Angus Macfadyen and Dina Meyer.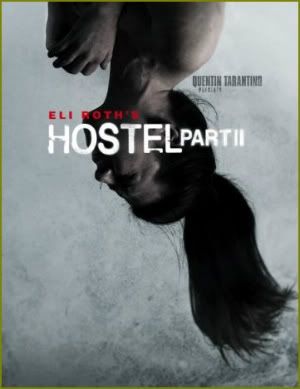 07:00 PM
Hostel: Part II
Torturous sequel about three American students terrorized by sickos at a Slovakian chamber of horrors.
Cast includes Lauren German, Roger Bart, Heather Matarazzo, Bijou Phillips, Richard Burgi, Vera Jordanova, Jay Hernandez and Jordan Ladd.
09:00 PM
Chain Letter
Jessie Campbell (
Nikki Reed
) and her friends receive a threatening e-mail claiming they will all die if they fail to keep the message circulating.
Cast includes Madison Bauer, Mark S. Allen, Phil Austin, Nikki Reed, Michael Bailey Smith, Michael J. Pagan, Matt Cohen, Brad Dourif and Keith David.
11:00 PM
P2
Predictable thriller about a businesswoman (
Rachel Nichols
) who is trapped in an underground parking garage on Christmas Eve and terrorized by a psychopathic security guard (
Wes Bentley
).
Cast includes Wes Bentley, Rachel Nichols, Simon Reynolds, Philip Akin and Miranda Edwards.
01:00 AM
The Seamstress
An ancient curse returns with a vengeance in this harrowing descent into shear terror!
Cast includes Lance Henriksen, Kailin See, David Kopp, James Kirk, Lara Gilchrist, Kevin McNulty, Aaron Pearl, David Nykl, Andee Frizzell and Jennifer Copping.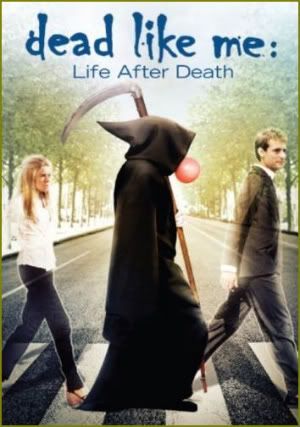 03:00 AM
Dead Like Me
In this feature-film follow-up to the cult series about grim reapers assigned to escort wayward souls into the afterlife, the undead reapers get a new boss, whose agenda creates disorder within the clan.
Cast includes Ellen Muth, Callum Blue, Sarah Wynter, Jasmine Guy, Britt McKillip, Christine Willes and Cynthia Stevenson.