Source: Syfy
schedulebot

31 DAYS OF HALLOWEEN - SYFY: BUG MOVIE MARATHON TUESDAY, OCTOBER 4, 2011
09:30 AM
Locusts: The 8th Plague
Genetically engineered, flesh-eating locusts escape from a research facility, and a team of scientists and investigators must find and destroy them before they reach plague proportions.
Cast includes Dan Cortese, Julie Benz, David Keith, Kirk B.R. Woller, Jeff Fahey and Atanas Srebrev.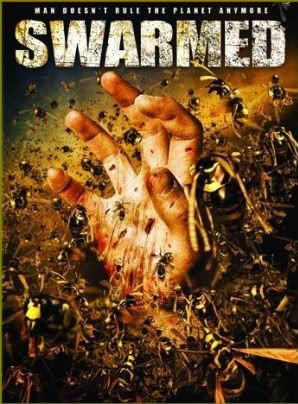 11:30 AM
Swarmed
A small town is attacked by wasps and an experimental pesticide only makes the critters deadlier.
Cast includes
Stargate SG-1's
Michael Shanks, Carol Alt, Richard Chevolleau, Jonathan Malen, Tim Thomerson, Christopher Bondy and Ellen Dubin.
01:30 PM
Infestation
A slacker (
Christopher Marquette
) liberates a group of strangers to fight oversized alien insects that have taken over the world.
Cast includes Chris Marquette, Brooke Nevin, Kinsey Packard, E. Quincy Sloan, Wesley Thompson,
Star Trek Enterprises'
Linda Park, Deborah Geffner and Ray Wise.
03:30 PM
Ice Spiders
A ski resort is terrorized by giant spiders that are intent on finding their next victims after government scientists lose control of an engineering experiment.
Cast includes Patrick Muldoon, Vanessa Williams, Thomas Calabro, David Millbern, Noah Bastian, Carleigh King and Stephen J. Cannell.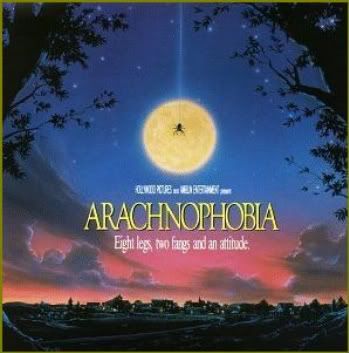 05:30 PM
Arachnophobia
A lethal spider, accidentally shipped in from South America, produces a population of deadly offspring that infests a small California town.
Cast includes Jeff Daniels, Harley Jane Kozak, John Goodman, Julian Sands, Stuart Pankin, Brian McNamara, Mark L. Taylor, Henry Jones and Peter Jason.
08:00 PM
Starship Troopers
Ultraviolent futuristic thriller about coed infantry trainees preparing to wipe out mankind's newest enemy: giant bugs from outer space.
Cast includes Casper Van Dien, Dina Meyer, Denise Richards, Jake Busey, Neil Patrick Harris, Clancy Brown, Seth Gilliam, Patrick Muldoon, Michael Ironside, Rue McClanahan and Marshall Bell.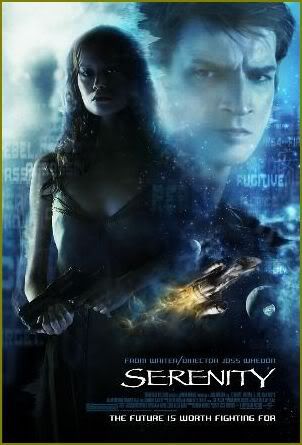 11:00 PM
Serenity
The renegade crew of a space freighter hides a fugitive from a totalitarian regime in writer-director
Joss Whedon's
exciting follow-up to his cult TV series "
Firefly
."
Cast includes
Castle's
Nathan Fillion,
Suits'
Gina Torres, Alan Tudyk,
Homeland's
Morena Baccarin,
Chuck's
Adam Baldwin,
Stargate Atlantis'
Jewel Staite, Sean Maher,
The Cape's
Summer Glau, Ron Glass, Chiwetel Ejiofor and
Numbers'
David Krumholtz.
01:30 AM
Starship Troopers