Source:
Syfy

HAVEN - SYFY VIDEO: 'Lockdown' Sneak Peek Airs Friday, September 9, 2011 at 10/9C
Watch a sneak peek from the next all-new episode of Haven. Friday at 10/9c.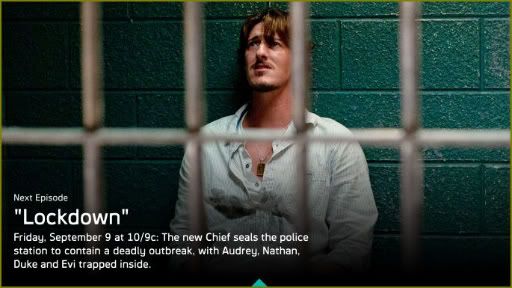 A terrifying infection takes down a police officer at the Haven police station, prompting a lockdown that locks in Audrey and Nathan, who suspect that something other than an outbreak is at play.
Guest stars include Jason Priestly, Edge, Stephen McHattie and Dylan Neal.