Source:
Hollywood.com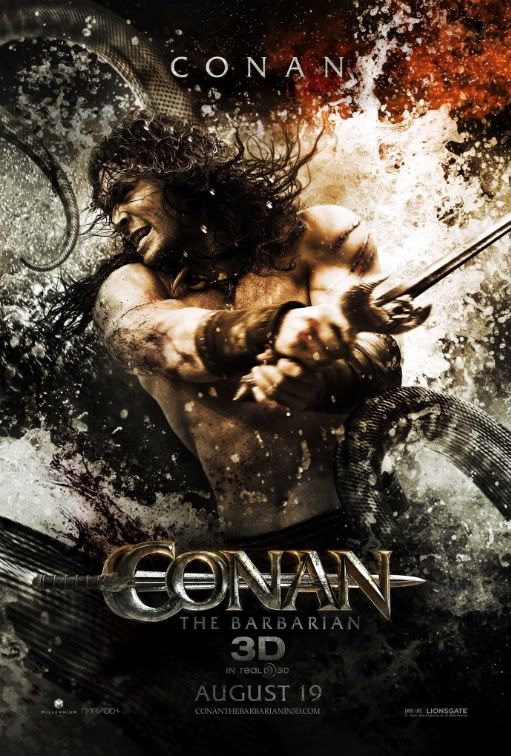 'CONAN THE BARBARIAN' - HOLLYWOOD.COM: Exclusive Jason Momoa Video Interview
By
Thomas Leupp
Monday, August 15, 2011
Hacking, slashing, goring and gouging its way into theaters this week is Lionsgate's new fantasy-adventure
Conan the Barbarian
. Though ostensibly a remake of
John Milius'
1982 film, which helped launch
Arnold Schwarzenneger's
blockbuster career, the new Conan hews closer to pulp author
Robert E. Howard's
original tales of the wandering Cimmerian warrior than its predecessor. Directed by
Marcus Nispel
(
Pathfinder
, the
Texas Chainsaw Massacre
remake) and starring
Game of Thrones'
Jason Momoa
, it is a blistering, hard-R epic that gives no quarter to restraint or moderation in its unrelenting pursuit of action-movie immortality.
We recently caught up with the stars of
Conan the Barbarian
to talk about their bloody new film. Below are the highlights from our exclusive interviews:
Jason Momoa
on the awkwardness of choosing his sex-scene partner and seeing himself naked on film: