Source: Syfy
schedulebot

SANCTUARY - SYFY: SEASON THREE MARATHON AND SEASON FOUR PREMIERE OCTOBER 7, 2011
NOTE: Updated September 6, 2011
Sanctuary cast includes Amanda Tapping, Robin Dunne, Ryan Robbins, Agam Darshi and Christopher Heyerdahl.
Season Three Marathon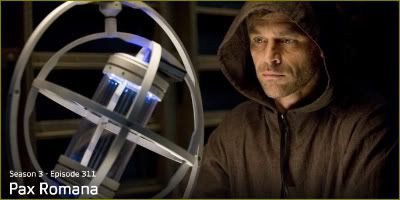 08:00 AM
Pax Romana
For trespassing in Praxis, the team is sentenced to death, but Ranna needs Magnus to gain insights into Adam and the tremors that are affecting the city. Elsewhere, Druitt contends with cannibalistic creatures.
Guest stars include Polly Walker, Jim Byrnes, Ian Tracey, Jody Thompson, Ron Selmour and Nels Lennarson.
Watch a clip from Episode 311 'Pax Romana'.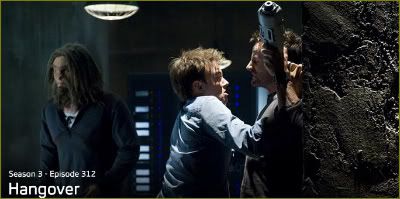 09:00 AM
Hangover
Magnus returns to a disheveled Sanctuary just hours before it is to be inspected by the chief of a UN security team. She first encounters a battered Henry, who claims he was attacked by Will, and learns that Bigfoot is missing.
Guest stars include Francoise Yip.
Watch a clip from Episode 312 'Hangover'.
10:00 AM
One Night
A dinner date goes awry for Will and Abby when they are abducted at gunpoint on their way to a restaurant. Magnus puts a halt to the team's rescue operation upon determining the identity of their abductors, leaving Will and Abby's survival in their own hands.
Guest stars include Pascale Hutton, Tinsel Korey, Robert Lawrenson, James Pizzinato, Edward Foy and Sandy Robson.
Watch a clip from Episode 313 'One Night'.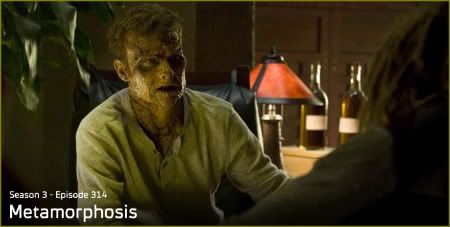 11:00 AM
Metamorphosis
Will develops scales on his face, and his rapid transformation into a new creature has Magnus reaching out to Hollow Earth for answers.
Watch a clip from Episode 314 'Metamorphosis'.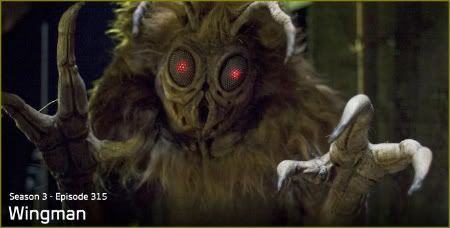 12:00 PM
Wingman
Will Zimmerman and Henry Foss have their plans for a simple double date veer wildly off-course when Dr. Magnus asks for them to perform the task of delivering an Abnormal on their way to making their dinner reservations.
Guest stars include Pascale Hutton, Pauline Egan, Peter DeLuise and Rob Hayter.
Watch a clip from Episode 315 'Wingman'.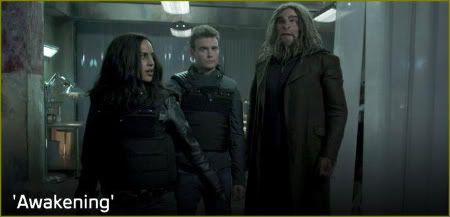 01:00 PM
Awakening
While investigating a base that once belonged to the people of Praxis, Dr. Magnus and Nikola Tesla are shocked to learn that they have uncovered hidden secrets about the Vampiris, who once ruled the world but have since been hunted to extinction.
Guest stars include Jonathon Young, Aliyah O'Brien and Sean Rogerson.
Watch a clip from Episode 316 'Awakening'.
02:00 PM
Normandy
An adventure set in WWII has Magnus joining up with the French Resistance on the eve of D-Day to stop the Nazis from using a device that controls the weather.
Guest stars include Jonathon Young, Peter Wingfield, Vincent Gale, Douglas O'Keeffe, Erin Lacourciere, Richard de Klerk, Aaron Brooks, Nic Rhind and Juan Riedinger.
Watch a clip from Episode 317 'Normandy'.
03:00 PM
Carentan
A colleague vanishes amid unexplained disappearances in Normandy, France, where Magnus and her team run into a military blockade during their investigation.
Guest stars include Shaker Paleja, Marvin Ishmael, Jordana Largy, Barclay Hope, Robert Lawrenson, Colleen Winton, Andrew Halliwell and Elysia Rotaru.
Watch a clip from Episode 318 'Carentan'.
04:00 PM
Out Of The Blue
Helen and Will find themselves in an alternate reality, living as suburban neighbors, who experience unsettling dreams that disrupt their new careers.
Will and Magnus find themselves living in an alternate reality in which they are neighbors in a suburban community and are haunted by unsettling dreams that keep them from being completely immersed in their new, very different lives.
Guest stars include Pascale Hutton, Matty Finochio and Shaker Paleja.
Watch a clip from Episode 319 'Out of the Blue'.
05:00 PM
Into The Black
A group of Abnormals is spotted near the entrance to a cave in South Dakota, which prompts the Lotus Defense Corps and the U.N. to prepare for an aggressive attack; John Druitt reveals to Magnus that Adam Worth still poses a threat.
Guest stars include Adam Copeland (Edge), Ian Tracey, Jody Thompson, Françoise Yip, Tom McBeath, David Milchard, Greyston Holt and Fraser Aitcheson.
Watch a clip from Episode 320 'Into the Black'.
SEASON FOUR PREMIERE - OCTOBER 7, 2011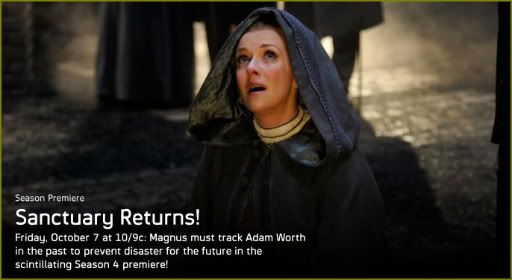 10:00 PM
Tempus
12:00 AM
Tempus
Magnus goes to 1898 London to try to stop Adam Worth from saving his daughter, which would alter the current time line in the Season 4 premiere.
With thousands of Abnormals running free and causing a great deal of trouble for the world, Magnus comes to the understanding that she and the rest of the team must step outside the normal procedures in order to create order.
Guest stars include Ian Tracey and Fraser Aitcheson.
Oct 14 10:00 PM
Uprising
Oct 15 12:00 AM
Uprising
Oct 21 10:00 PM
Untouchable
Oct 22 12:00 AM
Untouchable
Oct 28 10:00 PM
Monsoon
Oct 29 12:00 AM
Monsoon