Source: Syfy
schedulebot

SYFY: Fantasy Movie Marathon Friday, June 24, 2011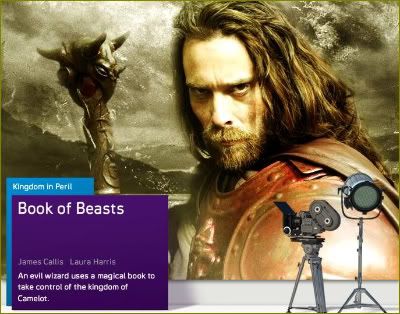 08:30 AM
The Book Of Beasts
A band of adventurers led by King Arthur's daughter recruit the legendary wizard Merlin (
James Callis
) to save Camelot from a plague of evil. Arkadian has the Book of Beasts, and he's about to unleash its malevolent powers on Camelot. Now, in order to defeat Arkadian and save the kingdom, the brave warriors and the reclusive wizard do battle with terrifying beasts while traveling though magical lands.
Cast includes James Callis, Laura Harris, Jesse Moss, Patrick Sabongui, Donald Adams and Jim Thorburn.
10:30 AM
Grendel
Chris Bruno
,
Ben Cross
and
Marina Sirtis
star in this dramatic adaptation of the fantasy epic "
Beowulf
," in which a hero battles a legendary monster.
Cast includes Chris Bruno,
Star Trek: The Next Generation's
Marina Sirtis, Michael J. Minor, Chuck Hittinger, Alexis Peters and Ben Cross.
Source:
You Tube
12:30 PM
Beyond Sherwood Forest
Robin Hood (
Robin Dunne
) must find a cure for a woman cursed to turn into a murderous beast during the daytime, as well as keep Maid Marian (
Erica Durance
) safe from harm.
Cast includes
Sanctuary's
Robin Dunne,
Smallville's
Erica Durance, Julian Sands, Katharine Isabelle, Mark Gibbon, Cainan Wiebe, Richard de Klerk, Bill Dow, Brent Stait, John Novak, Robert Lawrenson, David Richmond-Peck, Paul Lazenby and David Palffy.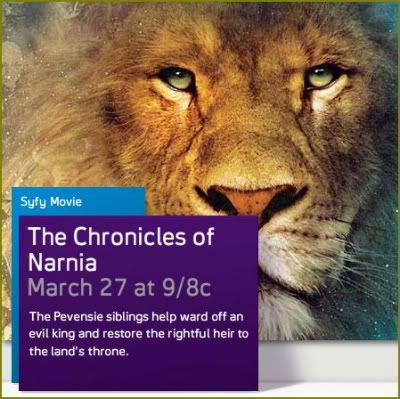 02:30 PM
The Chronicles Of Narnia: Prince Caspian
The Pevensie siblings return to Narnia, where they are enlisted to once again help ward off an evil king and restore the rightful heir to the land's throne, Prince Caspian.
Cast includes Ben Barnes, Georgie Henley, Skandar Keynes, William Moseley, Anna Popplewell, Sergio Castellitto, Peter Dinklage, Warwick Davis and Liam Neeson as the voice of Aslan.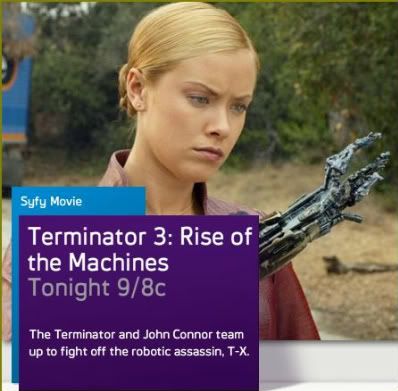 05:30 PM
Terminator 3: Rise Of The Machines
Arnold Schwarzenegger's
smashing third go-round as the futuristic robot, or "cybernetic organism," battles a female terminator (
Kristanna Loken
), who is sent to assassinate John Connor (
Nick Stahl
), who's destined to become the leader of a worldwide resistance movement. The film picks up 10 years after the last installment of the sci-fi series.
Cast includes Arnold Schwarzenegger, Nick Stahl, Claire Danes, Kristanna Loken, David Andrews, Mark Famiglietti, Earl Boen, Moira Harris, Christopher Lawford, Jay Acovone and M.C. Gainey.