Source: Syfy
schedulebot
SYFY (US): Vampire Movie Marathon Sunday, May 1, 20
11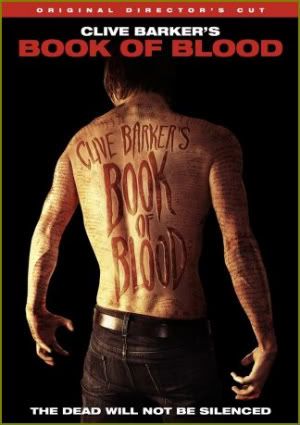 09:00 AM
Clive Barker's Book Of Blood
A paranormal expert discovers a house that is at the intersection of so-called "highways" transporting souls in the afterlife.
Cast includes Jonas Armstrong, Sophie Ward, Clive Russell, Paul Blair, Romana Abercromby, Simon Bamford and James Watson.
11:00 AM
Children Of Men
Captivating thriller set in 2027 London, where no children are being born and a reluctant activist (Clive Owen) tries to protect a woman who becomes pregnant. Directed by Alfonso Cuarón, who co-wrote the script based on the
P.D. James
novel "
The Children of Men
."
Cast includes Clive Owen, Michael Caine, Chiwetel Ejiofor, Julianne Moore, Danny Huston, Charlie Hunnam, Paul Sharma, Tehmina Sunny and Pam Ferris.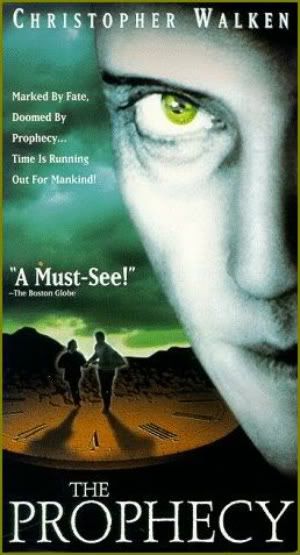 01:00 PM
The Prophecy
Angered that God gave souls to humans, Gabriel (Christopher Walken) leads an army of evil angels to raise hell on Earth.
Cast includes Christopher Walken, Elias Koteas, Virginia Madsen, Eric Stoltz, Viggo Mortensen, Amanda Plummer, Moriah 'Shining Dove' Snyder and Adam Goldberg.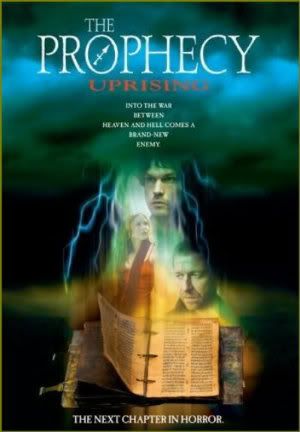 03:00 PM
Prophecy: The Uprising
A woman must protect an ancient manuscript from renegade angels.
Cast includes John Light, Sean Pertwee, Kari Wuhrer, Jason London, Doug Bradley, Georgina Rylance and Stephen Billington.
05:00 PM
Wes Craven Presents: Dracula 3: Legacy
Two vampire hunters search for Dracula in war-torn Romania, where the bloodsucker is holding one of their lovers hostage.
Cast includes Jason Scott Lee, Stephen Billington, Diane Neal, Jason London, Rutger Hauer, Ilinca Goia, George Grigore and Roy Scheider.
07:00 PM
Wes Craven Presents: They
"They" are scary creatures that haunted the childhood dreams of a psychology student (Laura Regan)---and "They" are back in this standard thriller.
Cast includes Laura Regan, Marc Blucas, Ethan Embry, Desiree Zurowski, Mark Hildreth and Jodelle Ferland.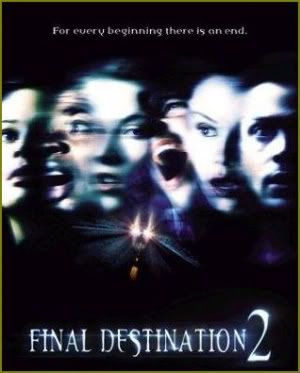 09:00 PM
Final Destination 2
Two women battle the Grim Reaper, who's hell-bent on collecting the souls who survived a highway accident. Gruesome horror flick with sly humor.
Cast includes A.J. Cook, Michael Landes, Ali Larter, Jonathan Cherry, Keegan Connor Tracy and Tony Todd.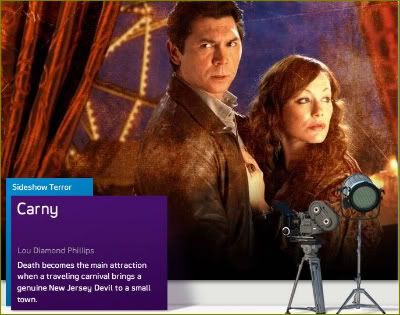 11:00 PM
Carny
A small-town sheriff (Lou Diamond Phillips) contends with a creature that escaped from a carnival.
Cast includes
Stargate Universe's
Lou Diamond Phillips, Alan C. Peterson, Vlasta Vrana and Dominic Cuzzocrea.
01:00 AM
Bats: Human Harvest
Soldiers face genetically altered, flesh-eating bats while pursuing a terrorist in the caves of Afghanistan.
Cast includes David Chokachi, Michael Jace, Pollyanna McIntosh, Marty Papazian and Melissa De Sousa.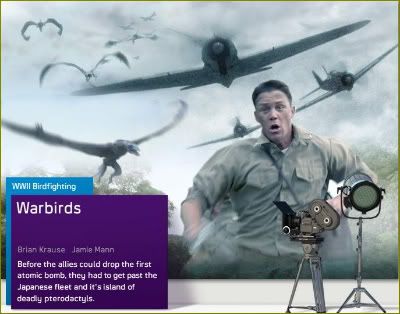 03:00 AM
Warbirds
A World War II bomber is forced to land on a Pacific island, where the crew is pitted against flying dinosaurs and rival Japanese forces.
Cast includes Jamie Elle Mann, Brian Krause, Tohoru Masamune, Lucy Faust and David Jensen.