Source: Syfy
schedulebot

MINI-MARATHON - SEASON 3.5 EPISODES - MAY 2, 2011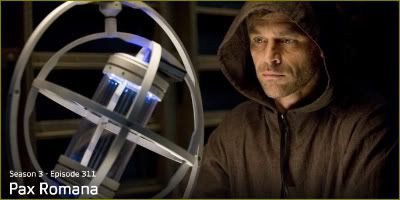 03:00 PM
Pax Romana
For trespassing in Praxis, the team is sentenced to death, but Ranna needs Magnus to gain insights into Adam and the tremors that are affecting the city. Elsewhere, Druitt contends with cannibalistic creatures.
Guest stars include Ian Tracey, Polly Walker, Jody Thompson and Jim Byrnes.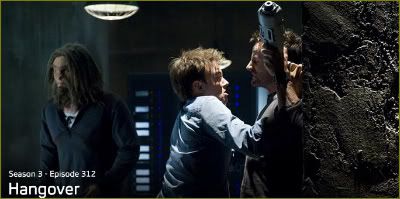 04:00 PM
Hangover
Magnus returns to a disheveled Sanctuary just hours before it is to be inspected by the chief of a UN security team. She first encounters a battered Henry, who claims he was attacked by Will, and learns that Bigfoot is missing.
Guest stars include Francoise Yip.
05:00 PM
One Night
A dinner date goes awry for Will and Abby when they are abducted at gunpoint on their way to a restaurant. Magnus puts a halt to the team's rescue operation upon determining the identity of their abductors, leaving Will and Abby's survival in their own hands.
Guest stars include Tinsel Korey and Pascale Hutton.