Source:
Syfy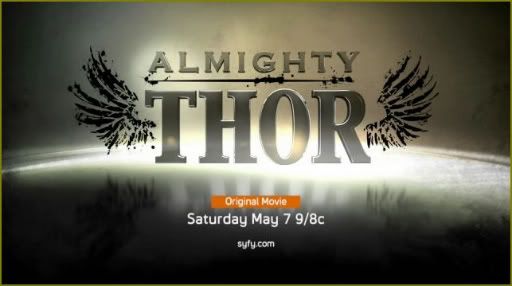 Almighty Thor - Syfy Original Movie : Premiere
To save the world, it'll take a god amongst men. Syfy Original Movie 'Almighty Thor' premieres Saturday May 7 at 9/8c.
The titular hero (Cody Deal) from Valhalla rises up against a demonic god (Richard Grieco) who threatens to obliterate Los Angeles.
Cast includes Richard Grieco, Patricia Velasquez, Kevin Nash, Cody Deal and Gerald Webb.