Source:
STARZ
You Tube channel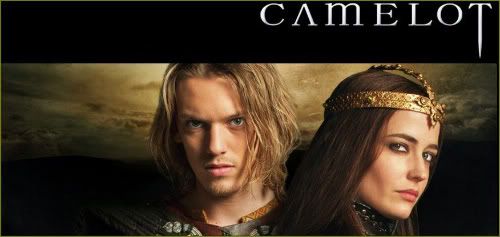 CAMELOT - STARZ VIDEO FEATURETTE: Sorcery - Series Premiere April 1, 2011 at 10/9C
Merlin and Morgan possess gifts that allow them to do the impossible. Learn more about their special powers.
The 2-hour premiere of Camelot is April 1st 10pm e/p on Starz.
A historical drama chronicling the Arthurian legend. In the series opener, King Uther dies, leaving young commoner Arthur as heir to the throne of England, where he is championed by the wizard Merlin but destined to tangle with his evil half sister, the sorceress Morgan.
Cast includes Jamie Campbell Bower, Tamsin Egerton, Joseph Fiennes, Claire Forlani, Eva Green, Peter Mooney, Diarmaid Murtagh, Clive Standen and Philip Winchester.