Source:
Syfy schedulebot
SYFY - Saturday Corny Horror Flick-A-Thon Schedule February 5, 2011
09:00 AM
Halloween: The Curse Of Michael Myers
The Shape returns to a small town for another night of deadly tricks.
Cast includes Paul Rudd, Marianne Hagan, Mitch Ryan and Kim Darby.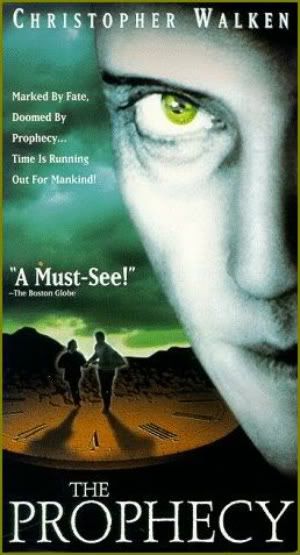 11:00 AM
Prophecy, The
Angered that God gave souls to humans, Gabriel (Christopher Walken) leads an army of evil angels to raise hell on Earth.
Cast includes Christopher Walken, Elias Koteas, Virginia Madsen, Eric Stoltz, Viggo Mortensen and Amanda Plummer.
01:00 PM
Seamstress, The
A young woman (Kailin See) and her friends face terror at the hands of a legendary ghost.
Cast includes Lance Henriksen, Kailin See, David Kopp, James Kirk, Lara Gilchrist, Kevin McNulty, Aaron Pearl, and Stargate Atlantis' Andee Frizzell and David Nykl.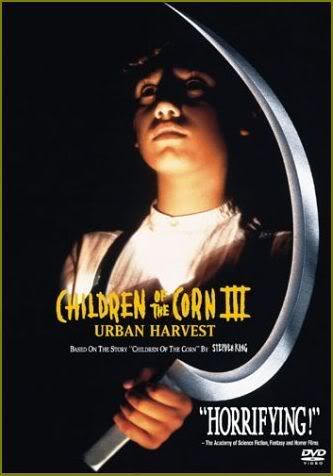 03:00 PM
Children Of The Corn III: Urban Harvest
Sequel about an orphan who exhibits supernatural powers.
Cast includes Daniel Cerny, Ron Melendez, Jim Metzler, Nancy Lee Grahn, Jon Clair and Mari Morrow.
05:00 PM
Children Of The Corn
A couple try to save their marriage with a road trip, which gets derailed when they find a strange rural town ruled by fanatically religious children.
Cast includes David Anders, Kandyse McClure, Daniel Newman, Preston Bailey and Robert Gerdisch.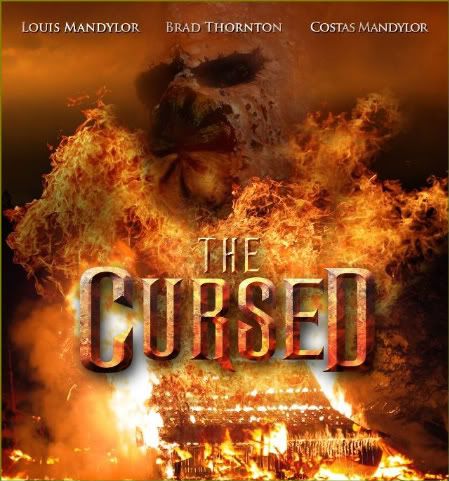 07:00 PM
Cursed, The
While conducting research for a book, a writer awakens a malevolent creature in a Tennessee town with a dark past.
Cast includes Louis Mandylor, Brad Thornton, Costas Mandylor, Francesca Cecil, James Marshall and Tom Wright.
09:00 PM
Husk
A weekend trip goes awry for a group of friends when crows force their car off the road and into a creepy cornfield where horror awaits them.
Cast includes Devon Graye, Wes Chatham, C.J. Thomason, Tammin Sursok and Ben Easter.
Husk - Trailer
Uploaded by dreadcentral. - Full seasons and entire episodes online.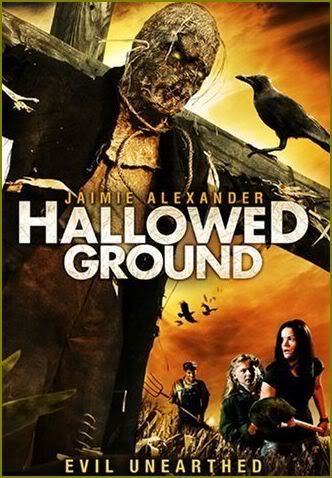 11:00 PM
Hallowed Ground
A young woman becomes stranded in a small town, where she learns her role in a preacher's terrifying prophecy.
Cast includes Jaimie Alexander, Brian McNamara, Ethan Phillips, Chloe Moretz and Nick Chinlund.
01:00 AM
Husk
Husk - Syfy Promo Trailer
Uploaded by dreadcentral. - Classic TV and last night's shows, online.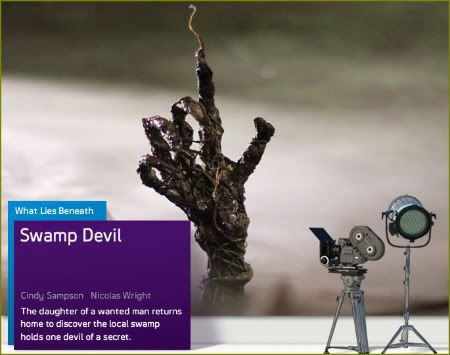 03:00 AM
Swamp Devil
A father is accused of committing murders in a small town in America's deep south, prompting his daughter to clear his name and inadvertently expose the inhuman killer behind the crimes.
Cast includes Bruce Dern, Cindy Sampson, Nicolas Wright, Robert Higden and Allison Graham.