Source: Syfy
schedulebot
[
NOTE: Syfy schedule subject to change(s)
]

FANTASY MOVIE MARATHON - SYFY: SCHEDULE SATURDAY, JULY 13, 2013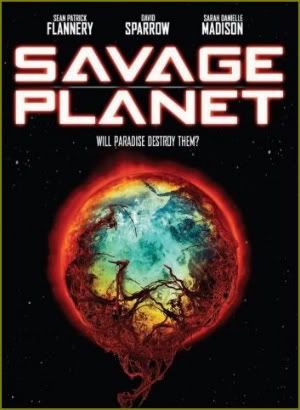 09:00 AM
Savage Planet
Sean Patrick Flanery
and
Reagan Pasternak
star in this sci-fi thriller about a scientific expedition to a world populated by a deadly species.
Cast includes Sean Patrick Flanery, Reagan Pasternak, Joel S. Keller, Roman Podhora, James McGowan, Kevin Hanchard and Sarah Danielle Madison.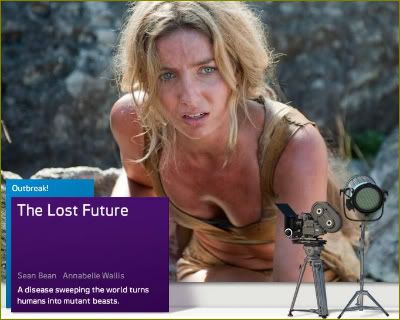 11:00 AM
The Lost Future
Set in a future where jungles have overtaken the remnants of civilization, a tribe struggles to survive amid mutated creatures that carry a deadly disease.
Cast includes
Game of Thrones'
Sean Bean, Corey Sevier, Sam Claflin, Annabelle Wallis, Eleanor Tomlinson, Hannah Tointon and Jonathan Pienaar.
01:00 PM
Axe Giant
A dark, contemporary take on the tall tale of
Paul Bunyan
. Kids at a first-offenders' boot camp discover the legend of lumberjack
Paul Bunyan
is real, but is much more horrifying than they could have imagined. They incur the wrath of the 15-foot monstrous giant, who was banished from town 100 years ago and thought dead. The kids must team up with the local sheriff to stop
Bunyan's
new rampage of terror.
Cast includes Joe Estevez, Dan Haggerty, Thomas Downey, Amber Connor, Tim Lovelace, Jesse Kove, Kristina Kopf, Jill Evyn, Clifton Williams and Victoria Ramos.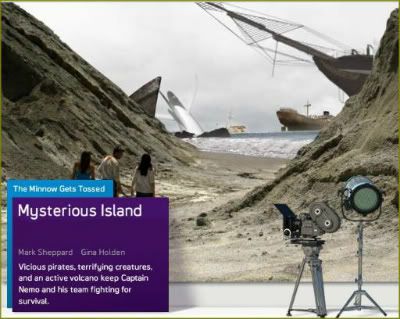 03:00 PM
Jules Verne's The Mysterious Island
A group of stranded people try to escape from a mysterious island that's home to an active volcano, pirates and terrifying creatures in this adaptation of the
Jules Verne
tale. Directed by
Mark Sheppard
.
Cast includes Gina Holden, Lochlyn Munro, Pruitt Taylor Vince, Susie Abromeit, Mark Sheppard, J.D. Evermore, Edrick Browne, Caleb Michaelson and William Morgan Sheppard.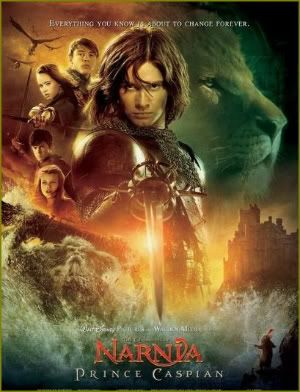 05:00 PM
The Chronicles Of Narnia: Prince Caspian
The four Pevensie children return to
Narnia
, only to discover that a thousand years have passed since they ruled there, and the evil King Miraz (
Sergio Castellitto
) has taken charge. With the help of a heroic mouse called Reepicheep, and the exiled heir to the throne, Prince Caspian (
Ben Barnes
), they set out to overthrow the King, once again with Aslan's help.
Cast includes Ben Barnes, Georgie Henley, Skandar Keynes, William Moseley, Anna Popplewell, Sergio Castellitto,
Game of Thrones'
Peter Dinklage, Warwick Davis and Vincent Grass.
[Time out for new episodes of
Sinbad
and
Primeval: New World
]
11:00 PM
The Chronicles Of Narnia: Prince Caspian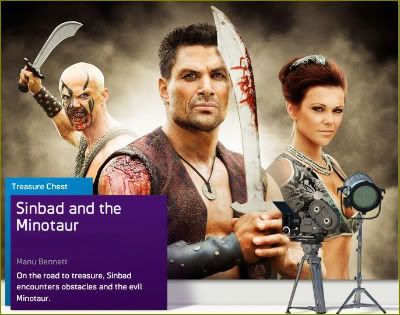 02:00 AM
Sinbad And The Minotaur
Sinbad (
Manu Bennett
) must steal a relic from a sorcerer before leading his crew in search of treasure on an island inhabited by a minotaur.
Cast includes Manu Bennett, Lily Brown, Holly Brisley, Steven Grives, Dimitri Baveas and Jared Robinson.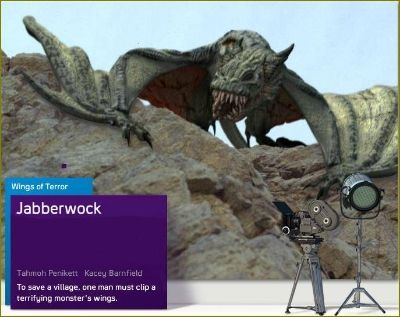 04:00 AM
Jabberwock
A sword-wielding hero (
Tahmoh Penikett
) tries to rescue the woman he loves from the lair of a dragon-like monster.
Cast includes
Battlestar Galactica's
Tahmoh Penikett, Michael Worth, Kacey Barnfield, Ian Virgo, Hugh Ross, Richard Riddell, Rafaello Degrutolla, with Steve Waddington.