Source: Syfy
schedulebot
[
NOTE: Syfy schedule subject to change(s)
]

HORROR MOVIE MARATHON - SYFY: SCHEDULE SATURDAY, JUNE 15, 2013
11:30 AM
Daybreakers
The vampire genre is given a novel approach with lackluster results in this noir-ish horror film from the Australian filmmaking team of
Michael
and
Peter Spierig
. Existing in the near future, the picture hypothesizes a vampiric takeover of the Earth wherein the fanged population continues to go about their lives while humankind is drained of blood in order to keep the masses alive. The film's most delectable bits come when the vamps go through withdrawal and transform into blood-thirsty monsters, hungry for sustenance from wherever they can get it -- including themselves.
Cast includes Ethan Hawke, Willem Dafoe, Sam Neill, Claudia Karvan, Michael Dorman, Isabel Lucas and Vince Colosimo.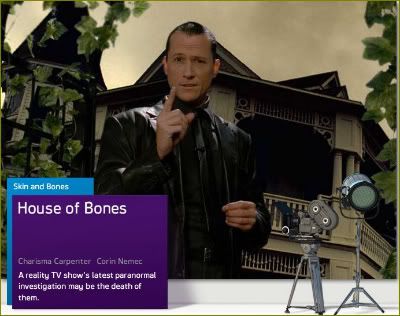 01:30 PM
House Of Bones
Paranormal investigators from a syndicated television series get more than they bargained for when they probe a notorious New Orleans house.
Cast includes
Angel's
Charisma Carpenter, Marcus Lyle Brown, Rick Robinson Jr., Collin Galyean, Kyle Russell Clements, Stephanie Honore and
Stargate SG-1's
Corin Nemec.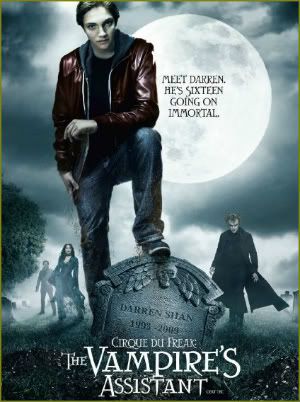 03:30 PM
Cirque Du Freak: The Vampire's Assistant
Small-town teen Darren (
Chris Massoglia
) falls in with a traveling freak show after being transformed into a vampire by the ringmaster. As Darren makes friends with the freaks, he discovers that the vampires are involved in a war with their rivals, the Vampanese, and that the supernatural underworld is about to explode.
Cast includes John C. Reilly, Josh Hutcherson, Chris Massoglia, Jessica Carlson,
Fringe's
Michael Cerveris, Ray Stevenson and Patrick Fugit.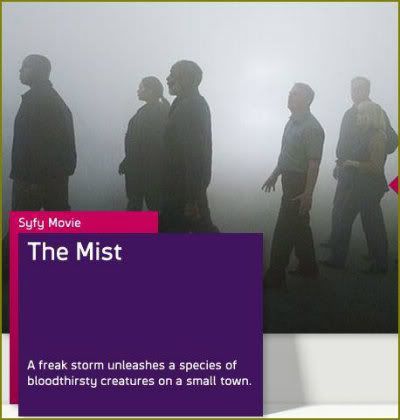 05:30 PM
The Mist
Stephen King's
apocalyptic chiller about a group of people who are trapped in a grocery store by a strange mist that unleashes an army of deadly creatures.
Cast includes Thomas Jane, Marcia Gay Harden, Laurie Holden, Andre Braugher, Toby Jones, William Sadler and
Being Human's
Sam Witwer.
[Time out for new episodes of
Sinbad
and
Primeval: New World
.]
11:00 PM
The Mist
01:30 AM
Daybreakers
03:30 AM
Cirque Du Freak: The Vampire's Assistant