Source:
Slice of SciFi
You Tube channel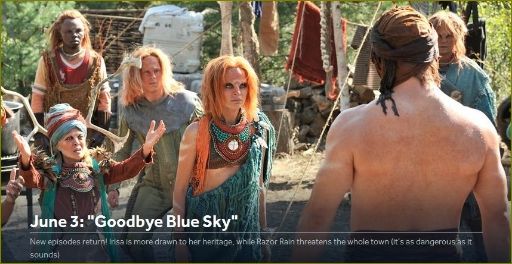 DEFIANCE - SLICE OF SCIFI: TONY CURRAN AUDIO VIDEO
Defiance "Datak Tarr" Tony Curran
May 29, 2013
Slice of SciFi Exclusive Interview with
Tony Curran
who plays "Datak Tarr" on
Syfy's
"
Defiance
".
Tony
talks about the ego-power struggles between men and women in a relationship, working with
Jaime [Murray]
in a bathtub while wearing white paint on your skin, what happens below the water line, being the victim and the victimizer, moving up in society, and he offers a tease for another season of
Defiance
.
Defiance
airs Monday at 9/8C on
Syfy
.
CLICK HERE TO VIEW THE EPISODE TRAILER FOR 'GOODBYE BLUE SKY,' AIRING JUNE 3, 2013.