Source:
Syfy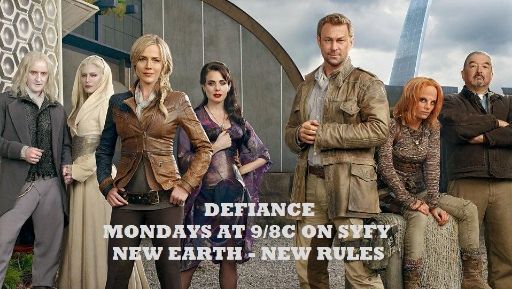 DEFIANCE: SYFY VIDEO: TONY CURRAN RED CARPET VIDEO INTERVIEW
Catch up with
Tony Curran
on the red carpet.
Defiance
airs Monday at 9/8C on Syfy.
CLICK HERE TO VIEW THE EPISODE TRAILER FOR 'THE DEVIL IN THE DARK,' AIRING APRIL 29, 2013.
Defiance cast includes Tony Curran, Jaime Murray, Julie Benz, Mia Kirshner, Grant Bowler, Stephanie Leonidas, Graham Greene, Dewshane Williams, Jesse Rath and Nicole Muñoz.