Source:
Syfy


DEFIANCE - SYFY VIDEO FEATURETTE: MAKING OF PART 9: GAME MEETS SHOW - NEW SERIES PREMIERE MONDAY, APRIL 15, 2013 AT 9/8C
Find out how the Defiance game and show intersect.
Premise
: A war between humans and aliens has left Earth forever changed in this futuristic drama, which follows a group of survivors as they struggle to rebuild and live together in peace.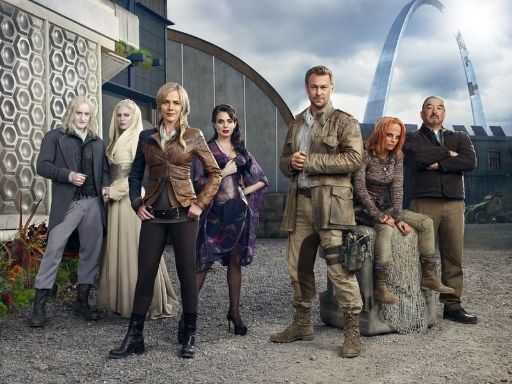 Defiance cast includes Tony Curran, Jaime Murray, Julie Benz, Mia Kirshner, Grant Bowler, Stephanie Leonidas and Graham Greene.