Source:
Syfy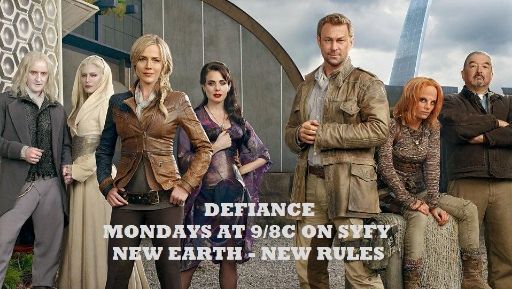 DEFIANCE - SYFY VIDEO: 'DOWN IN THE GROUND WHERE THE DEAD MEN GO' EPISODE TRAILER - AIRS MONDAY, APRIL 22, 2013 AT 9/8C
Defiance cast includes Tony Curran, Jaime Murray, Julie Benz, Mia Kirshner, Grant Bowler, Stephanie Leonidas and Graham Greene.
Rafe (
Graham Greene
) and Nolan (
Grant Bowler
) search underground St. Louis while looking for an escaped convict. Also, Nolan and Datak (
Tony Curran
) come to blows over an ancient ritual.
Defiance
Monday at 9/8c.
Guest stars include Rob Archer, Robert Clarke, Marianthi Evans, Ric Garcia, Douglas Nyback, Kevin Shand and Dewshane Williams.