Source:
Syfy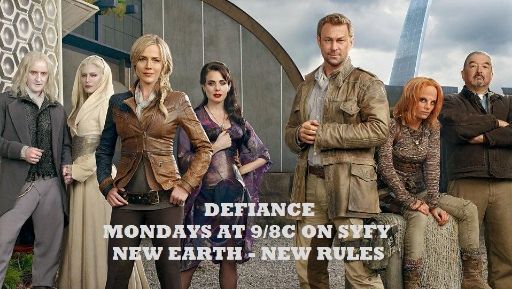 DEFIANCE - SYFY: JAIME MURRAY VIDEO INTERVIEW
Jaime Murray Exclusive Interview - Premiere and Warehouse 13 Crossover
Get an exclusive look at what
Jaime Murray
thought about the premiere and the possibility of a
Defiance
and
Warehouse 13
crossover.
Defiance
airs Monday at 9/8C on Syfy.
CLICK HERE TO VIEW THE EPISODE TRAILER FOR 'THE DEVIL IN THE DARK,' AIRING APRIL 29, 2013.
Warehouse 13
season 4.5 premieres with NEW episodes on Monday, April 29, 2013 at the series new time slot - 10/9C - on Syfy.
CLICK HERE TO VIEW THE COMPLETE PREMIERE EPISODE, 'THE LIVING AND THE DEAD,' ONLINE NOW!