Source:
Collider
[follow link for companion article]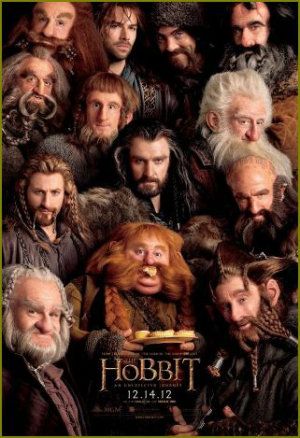 COLLIDER: Andy Serkis Talks THE HOBBIT: AN UNEXPECTED JOURNEY, Directing 2nd Unit, and DAWN OF THE PLANET OF THE APES
by
Steve 'Frosty' Weintraub
December 10th, 2012
With
Peter Jackson's
The Hobbit: An Unexpected Journey
opening this weekend, I recently got to interview some of the cast and filmmakers in New York City and everyday this week I'll be posting an exclusive interview. Up first is
Andy Serkis
. If you're not aware, not only did
Serkis
reprise the role of Gollum in
The Hobbit
, he was also the 2nd unit director on the entire
Hobbit
trilogy!
During the interview
Serkis
talked about his reaction to seeing
The Hobbit
for the first time, how he collaborated with
Jackson
as a director, how technology has changed the way he brought Gollum to life since
Lord of the Rings
, and more. In addition, with
Matt Reeves
directing the sequel to
Rise of the Planet of the Apes
(
Dawn of the Planet of the Apes
) next year, we talked about how excited he is to play Caesar again and whether he has been talking to
Reeves
about the role...