Source:
You Tube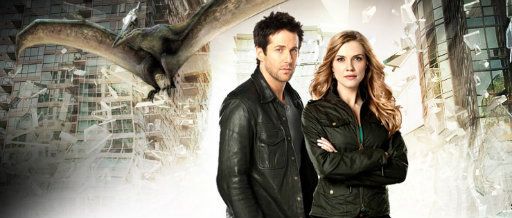 PRIMEVAL: NEW WORLD - VIDEO: AMANDA TAPPING VIEW INTERVIEW
Amanda Tapping
talks with Canada's Space Channel's
InnerSPACE
host
Ajay Fry
about her first time directing
Primeval: New World
and what we can expect to see in her first episode directing this new series. This is one of three episodes she'll be directing this season.
Primeval: New World
premieres in the US on Syfy in 2013. It is currently airing in Canada on the Space Channel on Monday at 10PM.
Primeval: New World cast includes Eureka's Niall Matter, Sara Canning, Danny Rahim, Crystal Lowe, Miranda Frigon and Geoff Gustafson.