Source:
MSN TV
[follow link for complete column]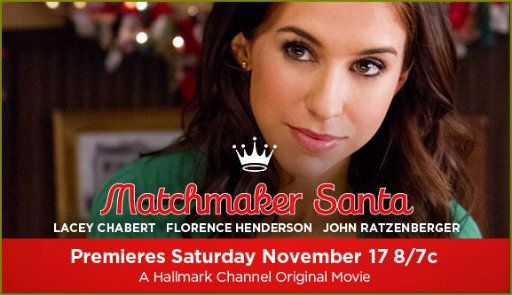 MATCHMAKER SANTA - MSN TV: TONIGHT'S PICKS SATURDAY, NOVEMBER 17, 2012
...
Matchmaker Santa
8:00 PM, HALL
Melanie (
Lacey Chabert
) is engaged to Justin (
Thad Luckinbill
), a workaholic, but her best friend thinks that she would be better off with Justin's assistant, Dean (
Adam Mayfield
). With the help of a man named Chris, can Melanie's affections be redirected?
Florence Henderson
and
John Ratzenberger
also star in this new holiday romance.
CLICK HERE TO VIEW THE MOVIE TRAILER FOR MATCHMAKER SANTA