Source:
Syfy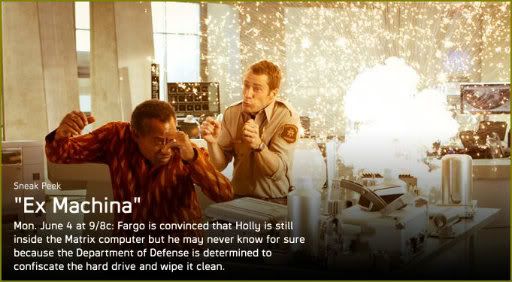 EUREKA - SYFY VIDEO: 'EX MACHINA' EPISODE TRAILER - AIRS MONDAY, JUNE 4, 2012 AT 9/8C
Fargo (Neil Grayston) is convinced that Holly (Felicia Day) is still inside the Matrix computer, but the DOD is determined to wipe the hard drive clean-losing Dr. Marten for ever. Eureka returns Monday June 4 at 9/8c.
Guest stars include Felicia Day and Roger Cross.