Source:
Encore Western Channel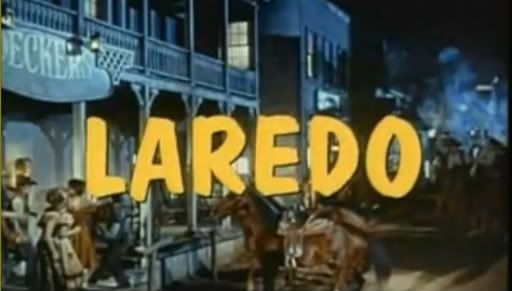 LAREDO - ENCORE WESTERN CHANNEL: MARATHON SATURDAY, DECEMBER 31, 2011
'
Laredo
' the 1965 TV series that ran for two seasons on NBC, is premiering on the Encore Western Channel with a marathon on Saturday, December 31, 2011, and then will transition to daily broadcast.
A band of Texas Rangers deal with rustlers, bank robbers, and their own wild schemes, always getting in and out of trouble under their Captain named Parmalee.
The cast includes Neville Brand, Peter Brown, William Smith, Philip Carey, and Robert Wolders (who joined the series in season two).
Guest stars in the first 24 episodes include Burgess Meredith, Leo Gordon, James Farentino, Vito Scotti,
Star Trek's
James Doohan, Martin Milner, Shelley Morrison,
Battlestar Galactica's
Donnelly Rhodes, Bruce Dern, Jeanette Nolan, Jim Davis, Arthur Hunnicutt, Alan Napier, George Kennedy,
Hawaii Five-0's
Jack Lord, Peter Graves, Claude Akins and Fernando Lamas.