Source:
Cinemax schedulebot
CINEMAX: STAR TREK MOVIE LABOR DAY MARATHON MONDAY, SEPTEMBER 5, 2011
Star Trek
movie cast includes William Shatner, Leonard Nimoy, DeForest Kelley, James Doohan, George Takei, Walter Koenig and Nichelle Nichols.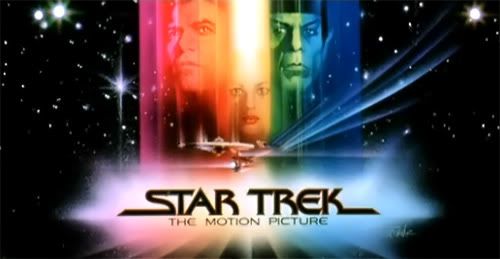 8:30 AM
Star Trek: The Motion Picture
Adm. Kirk and the crew seek an intelligent alien entity.
Guest cast includes Majel Barrett, Persis Khambatta, Stephen Collins, Grace Lee Whitney and Mark Lenard.
10:30 AM
Star Trek II: The Wrath of Khan
Kirk, Spock and the Enterprise crew battle an old foe who blames Kirk for the death of his wife.
Guest cast includes Bibi Besch, Merritt Butrick, Paul Winfield, Kirstie Alley, Ricardo Montalban and Judson Scott.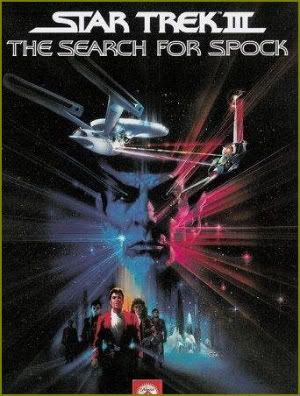 12:30 PM
Star Trek III: The Search for Spock
Kirk and his crew try to reunite Spock's mind and body.
Guest cast includes Christopher Lloyd, John Laroquette, Robin Curtis, Merritt Butrick, Phil Morris and Robert Hooks.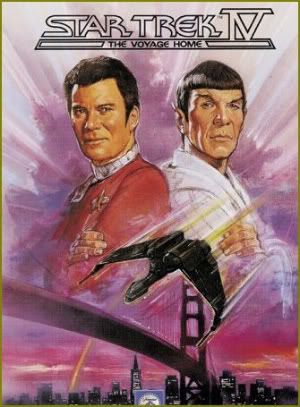 2:30 PM
Star Trek IV: The Voyage Home
To save Earth from a destructive space probe, Kirk and his fugitive crew go back in time to 20th century Earth to recover two humpback whales, who are the only Earth beings who can respond to it.
Guest cast includes Jane Wyatt, Catherine Hicks, Mark Lenard, Robin Curtis, Robert Ellenstein, John Schuck and Brock Peters.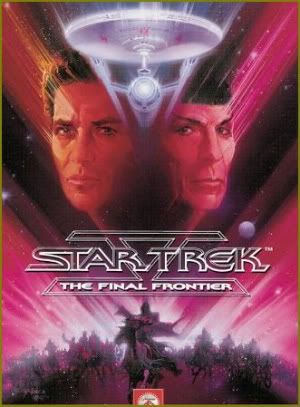 4:30 PM
Star Trek V: The Final Frontier
Renegade Vulcan waylays Kirk, Spock, McCoy.
Guest cast includes David Warner, Laurence Luckinbill, Charles Cooper and George Murdock.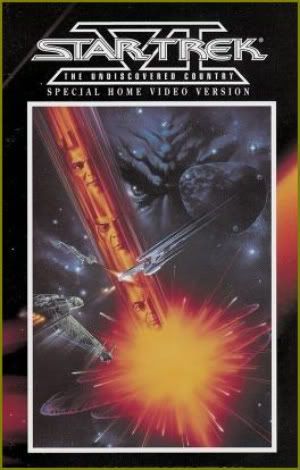 6:00 PM
Star Trek VI: The Undiscovered Country
The Enterprise leads a battle for peace. After years of war, the Federation and Klingon empire prepare for a peace summit. But the prospect of intergalactic glasnost with sworn enemies is an alarming one to Captain Kirk. "They're animals!" he warns. When a Klingon ship is attacked and the Enterprise is held accountable, the dogs are war are unleashed again, as both worlds brace for what may be their final, deadly encounter.
Guest cast includes Kim Cattrall, Mark Lenard, Brock Peters, Leon Russom, Kurtwood Smith and Christopher Plummer.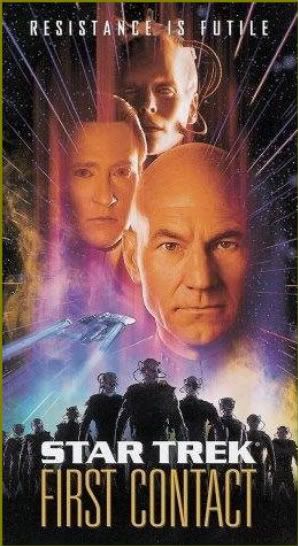 8:00 PM
Star Trek: First Contact
Star Trek: The Next Generation
(movie cast) includes Patrick Stewart, Jonathan Frakes, Brent Spiner, LeVar Burton, Michael Dorn, Gates McFadden and Marina Sirtis.
The Borg are back! Capt. Jean-Luc Picard (
Patrick Stewart
) confronts the archenemies who kidnapped and assimilated him in a "
Next Generation
" TV episode. Now, the Borg have time-traveled to Earth's past to preclude the first contact between humans and Vulcans, which resulted in the Federation's birth. Bent on revenge, Picard follows the Borg to the 21st century. Will Picard sacrifice everything to stop the villains?
Guest cast includes Alfre Woodard, James Cromwell, Alice Krige, Michael Horton, Neal McDonough, Marnie McPhail, Robert Picardo and Dwight Schultz.