Source:
Entertainment Weekly
[follow link for complete column]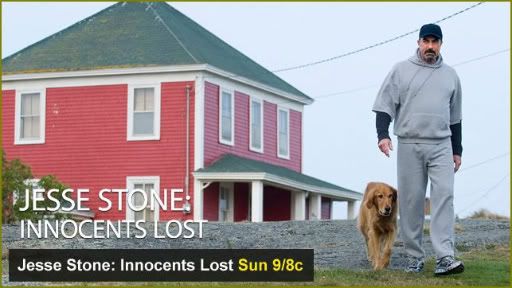 ENTERTAINMENT WEEKLY: Tonight's Best TV Sunday, May 22, 2011
A Daily Guide To Notable Shows
...
Jesse Stone: Innocents Lost
9-11 PM CBS
Tom Selleck's
brooding, boozing police chief is without a job in the seventh
Jesse Stone
TV movie, replaced by a pompous fool who's too easy a target for this deft franchise. Plus there's too little of
Kathy Baker
as Jesse's partner-in-policing. But the plot — a girl with ties to Jesse's past is murdered — is a solid one. And Selleck knows how to play Jesse's alcoholic depression without becoming a tragic bummer. But when he says, "I'm in a dead zone," you know he's not just talking cell reception. This hero needs help.
B+ -
Ken Tucker