Source:
Syfy schedulebot
STAR TREK: THE NEXT GENERATION - Syfy (US) Season Five Marathon January 13, 2011
08:30 AM
Darmok
While initiating relations with the Tamarians, Picard and the Tamarian ship's captain (Paul Winfield) are transported to a planet where both face a fierce beast.
Guest cast includes Richard Allen, Colm Meaney, Paul Winfield and Ashley Judd.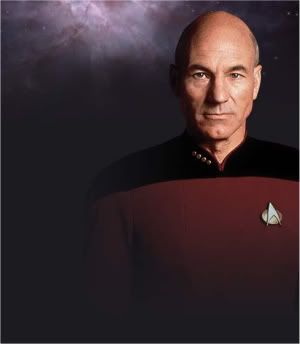 09:30 AM
Ensign Ro
During their investigation of a Bajoran terrorist attack on a Federation colony, Picard (Patrick Stewart) and a Bajoran ensign (Michelle Forbes) uncover a conspiracy by a Starfleet officer.
Guest cast includes Michelle Forbes, Scott Marlowe, Frank Collison, Jeff Hayenga, Cliff Potts and Whoopi Goldberg.
10:30 AM
Silicon Avatar
The Enterprise comes in contact with a destructive entity that Picard (Patrick Stewart) believes should be communicated with---but a scientist (Ellen Geer) studying it has different plans.
Guest cast includes Ellen Geer and Susan Diol.
11:30 AM
Disaster
While hosting the winners of a primary-school science contest, the Enterprise is completely disabled by a rare natural phenomenon, leaving Troi (Marina Sirtis) in command on the bridge.
Guest cast includes Rosalind Chao, Colm Meaney, Michelle Forbes, Erika Flores and John Christian Graas.
12:30 PM
The Game
Riker is given an electronic mind game that proves addictive to everyone on board except a vacationing Wesley (Wil Wheaton), who suspects the game's real purpose.
Guest cast includes Ashley Judd, Katherine Moffat, Colm Meaney and Patti Yasutake.
01:30 PM
A New Ground
On an unexpected visit, Worf's son (Brian Bonsall) delivers some startling news---he intends to take up permanent residence on the Enterprise.
Guest cast includes Georgia Brown, Brian Bonsall, Richard McGonagle and Jennifer Edwards.
02:30 PM
Hero Worship
A young boy (Joshua Harris), the only survivor of a destroyed research vessel, becomes attached to Data (Brent Spiner) and attempts to emulate the android.
Guest cast includes Joshua Harris, Harley Venton, Sheila Franklin and Steven Einspahr.
03:30 PM
Violations
Crew members begin to fall into inexplicable comas when the Enterprise plays host to a delegation of telepathic aliens.
Guest cast includes Rosalind Chao, Ben Lemon, David Sage and Rick Fitts.
04:30 PM
The Masterpiece Society
Picard and the crew of the Enterprise work to save a genetically engineered society from a natural disaster---but their efforts could be equally destructive.
Guest cast includes John Snyder, Dey Young, Ron Canada and Sheila Franklin.
05:30 PM
Conundrum
The crew of the Enterprise experiences memory loss and becomes engaged in a baffling battle with the Lysians.
Guest cast includes Erich Anderson, Michelle Forbes, Liz Vassey and Erick Weiss.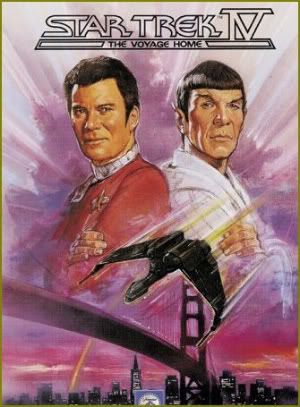 06:30 PM
Star Trek IV: The Voyage Home
To save Earth from a destructive space probe, Kirk and his fugitive crew go back in time to 20th century Earth to recover two humpback whales, who are the only Earth beings who can respond to it.
Guest cast includes Jane Wyatt, Catherine Hicks, Mark Lenard, Robin Curtis, Robert Ellenstein, John Schuck and Brock Peters.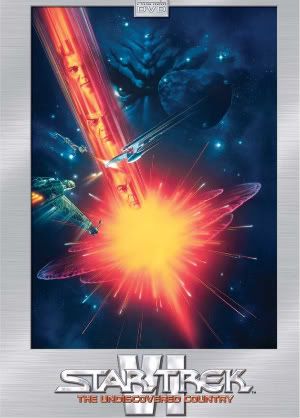 09:00 PM
Star Trek VI: The Undiscovered Country
The Enterprise leads a battle for peace. After years of war, the Federation and Klingon empire prepare for a peace summit. But the prospect of intergalactic glasnost with sworn enemies is an alarming one to Captain Kirk. "They're animals!" he warns. When a Klingon ship is attacked and the Enterprise is held accountable, the dogs are war are unleashed again, as both worlds brace for what may be their final, deadly encounter.
Guest cast includes Kim Cattrall, Mark Lenard, Brock Peters, Leon Russom, Kurtwood Smith, Christopher Plummer, Rosanna DeSoto, David Warner, John Schuck and Michael Dorn.