Source:
The Gate Mag
You Tube channel

DEFIANCE - THE GATE MAG: CAST VIDEO INTERVIEW - NEW SERIES PREMIERES MONDAY, APRIL 15, 2013 AT 9/8C ON SYFY
The cast of SyFy's series,
Defiance
, introduce themselves and actor
Grant Bowler
talks about the inspiration for his character, Chief Lawkeeper Jeb Nolan.
Video includes interviews with Grant Bowler, Julie Benz, Stephanie Leonidas, Jaime Murray, Mia Kirshner, Tony Curran and Graham Greene.
Set on a transformed Earth thirty years in the future,
Defiance
is the story of courage and survival in a frontier town where feuding factions of humans and aliens must stand together against outside forces that threaten their existence.
Defiance
premiering Monday April 15 at 9/8c on Syfy.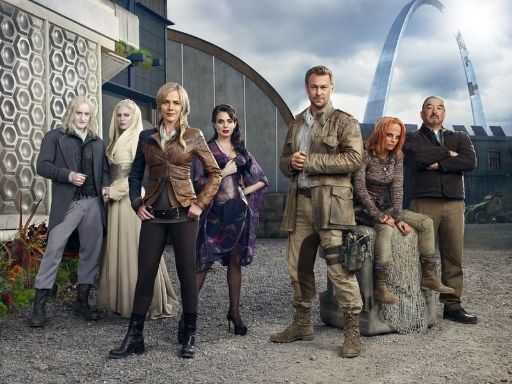 Defiance cast includes Tony Curran, Jaime Murray, Julie Benz, Mia Kirshner, Grant Bowler, Stephanie Leonidas and Graham Greene.